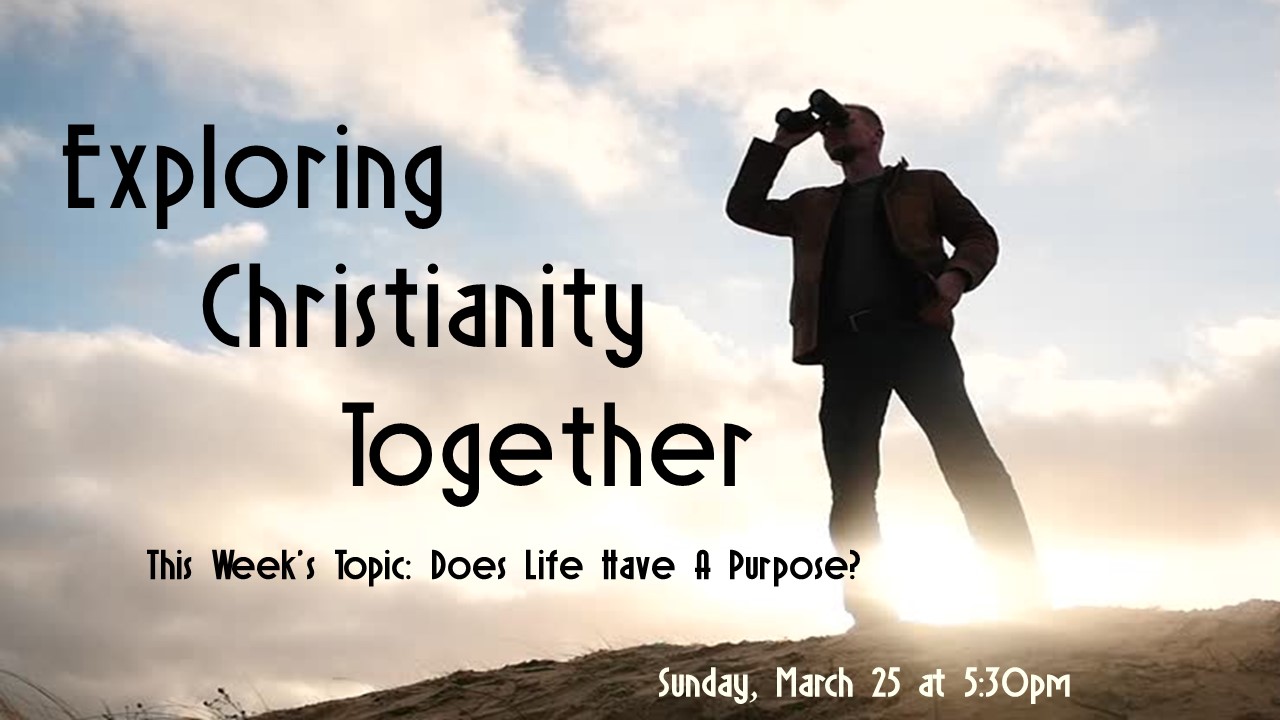 6 Week Study Series: February 18 – March 25
5:30pm – 6:30pm in the Fellowship Center
Whether you're exploring faith or trying to explain your faith to others, join Pastor Tom Goodman for this six-week study. We'll discuss subjects such as the historical reliability of the Bible, evidence for God, Jesus' claims to be God, and evidence for the resurrection of Jesus.
To get to the Fellowship Center in the Adult Wing enter through the "Steck 2" or "Steck 3" doors.
Childcare is provided. Please sign up below to attend, and for childcare for this event.