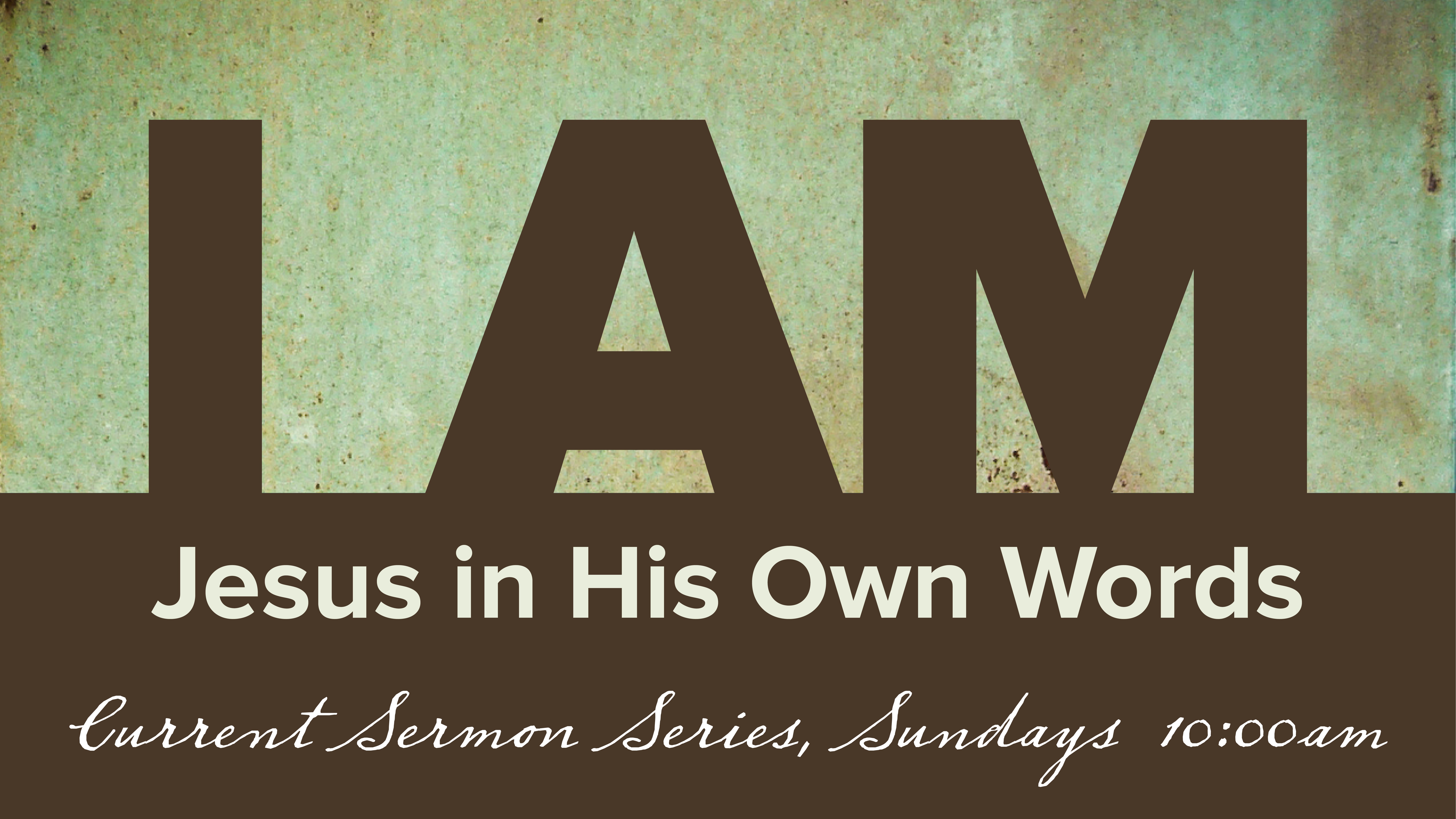 I AM: Jesus in His Own Words
Have you really understood all that Jesus means to the world?Jesus used various images to help us understand: "I am the bread of life," and "I am the good shepherd," and "I am the light of the world," and so on. On Easter Sunday, we'll begin a new sermon series through these profound claims. Join us at 10:00 am!
I Am the Resurrection and the Life
Easter Sunday, April 1
I Am the Good Shepherd
April 8
I Am the Light of the World
April 15
I Am the True Vine
April 22
I Am the Gate
April 29
I Am the Bread of Life
May 6
I Am the Way, the Truth, the Life
Mother's Day, May 13
Visit our Sermons page to catch up or view other series.