WELCOME TO HILLCREST ROCK SOLID STUDENT MINISTRY!
We believe that relationships are the vehicle the Lord uses to change students lives. Rock Solid is centered around building genuine relationships with students ages 6th-12th grade. We want students to become courageous and passionate young men and women that love the Lord and spread the gospel everywhere they go.
Friday & Saturday, March 1-March 2
Rock Solid Youth: Lift Tour


March 1-2, Rocksolid will be traveling down to San Antonio to engage with other students at Community Bible Church for this years Lift Tour.
The theme of the tour is "Moments", where we'll be hearing from a variety of speakers covering four moments in our lives:
Salvation: The moment we reach up to Jesus
Community: The moment we reach out to others
Calling: The moment we reach in to use our gifts
Home: The moment we reach home to the heaven country
We'll leave Hillcrest March 1 at 6:30pm, stay overnight at the Hyatt Place(North/Stone Oak) and return Saturday to Hillcrest, eta 5:00pm. Cost: $140 (includes hotel: 2 per room, registration, and $30 for 3 meals)
Sundays, January 27-March 3, 10:00am - 12:15pm, Summit
Rock Solid Youth: Fresh Start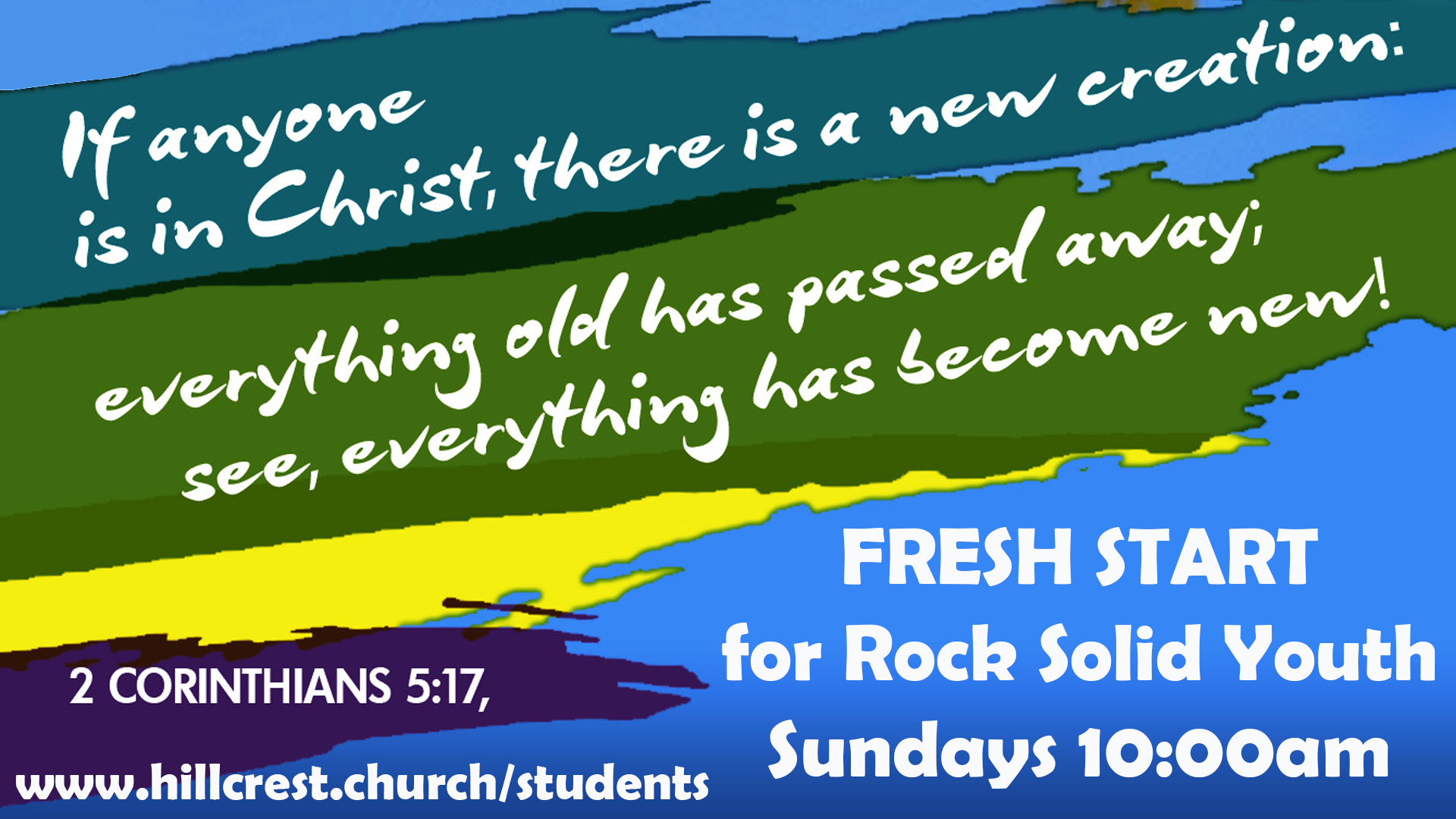 The Summit (that's what we call the 3rd Floor!!) will be transformed into a YOUTH CHURCH for a 6 week study called FRESH START, based around the scripture 2 Corinthians 5:17 "Therefore, if anyone is in Christ, he is a new creation. The old has passed away; behold, the new has come."
General Schedule:
10:00 - Meet/Greet, warm-up games, food/snacks
10:30 - Worship
11:00 - Sermon
11:30 - Breakout Discussion (from sermons; some segments on writing your testimony)
12:15 - Group Prayer
Our prayer is that God speaks to us about his presence in our lives - through hearing what the Bible teaches about Fresh Starts, personal testimonies and by learning to write our own. We encourage parents to commit to bringing your youth to all 6 weeks. We also ask youth to invite your friends. This will be a great way to see how God has impacted many lives!!!

June 1-7, 2019
Rock Solid Youth Mission trip to Alaska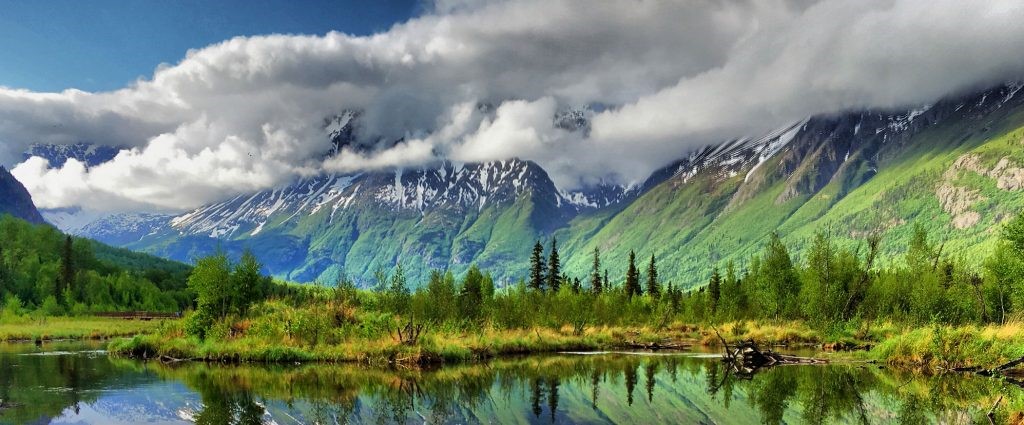 We are excited to announce that June 1-7, 2019, we are going to Alaska with Thirst Missions! Youth and their families are invited first, but would love to even have someone who just wants to tag along and serve with us on mission! So many fun things to come; follow along with us on this journey. Pray that we would continue to grow as a group, and that God would be glorified in whatever we do!
Email John if you have any questions.
ROCK SOLID PROGRAMS
Sunday Mornings - We come together for Waffles & the Word, a mixer/game, occasional worship time and a time in the Lord.
Hope to see you there!
Wednesday Nights - A time to meet together during the week and find time to just reflect on meeting God in the middle of our busy. We are currently going through a study of Not a Fan, discussing how to pick our cross up daily and follow God. We have a home cooked meal each week! and lots of fun and games! We'd love to have you come join!
Mission Anderson - Rock Solid has developed a strong relationship with the Anderson High School Band. Each summer, during band camp, we bring the band students fresh fruit as they are practicing outside. We also open our gym for them to enjoy lunch and snacks in the air conditioning. Rock Solid also helps the Anderson band in various ways from providing a practice space, snacks, and encouragement throughout the school year.
Monthly Hangouts - Rock Solid comes together every month for a time of fellowship and fun! Each month holds an exciting event that is designed to help the student's let loose and enjoy time together.
FIRST-TIME GUESTS
Welcome! We're happy that you're going to visit! Please come up to third floor after Sunday morning service for breakfast. We would love to meet you and get to know you!
For more information on any of these programs, please contact our youth minister, John Cameron.