Thursday, December 06, 2018
December 2-9
Lottie Moon Christmas Week of Prayer 2018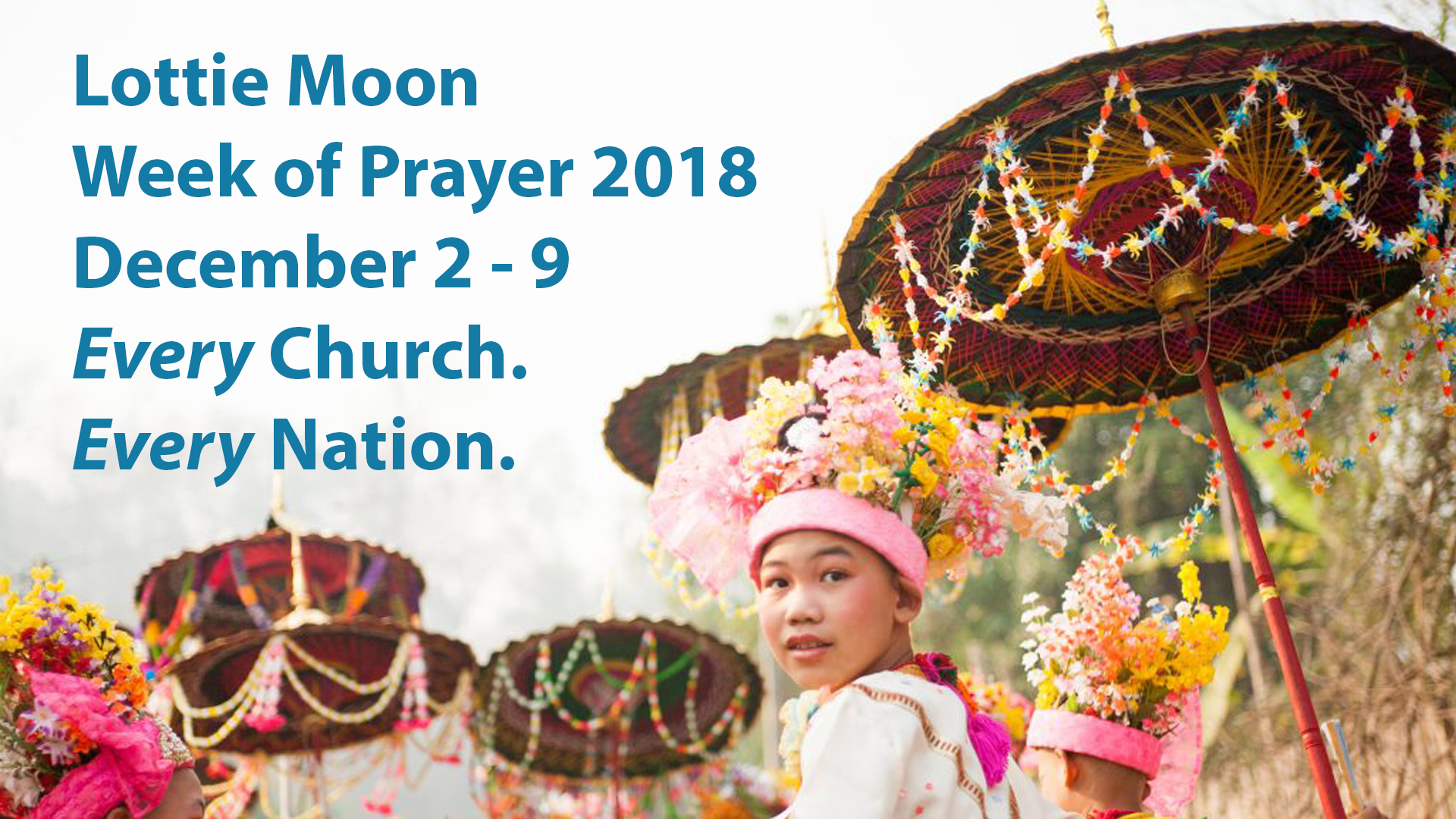 Every Church. Every Nation. It's more than a catch phrase. It's at the core of what we do at the International Mission Board. We believe every church—and every church member—has a critical role to play in bringing the gospel to the world. Join us for a week of prayer beginning December 2nd. Next week look for a bulletin insert with prayer guides. Your prayers transform lives!
Give now to the Lottie Moon Christmas Offering
Click here for more information.