Every Sunday, 10:00 AM - 12:15 PM
Sundays, January 27-March 3, 10:00am - 12:15pm, Summit
Rock Solid Youth: Fresh Start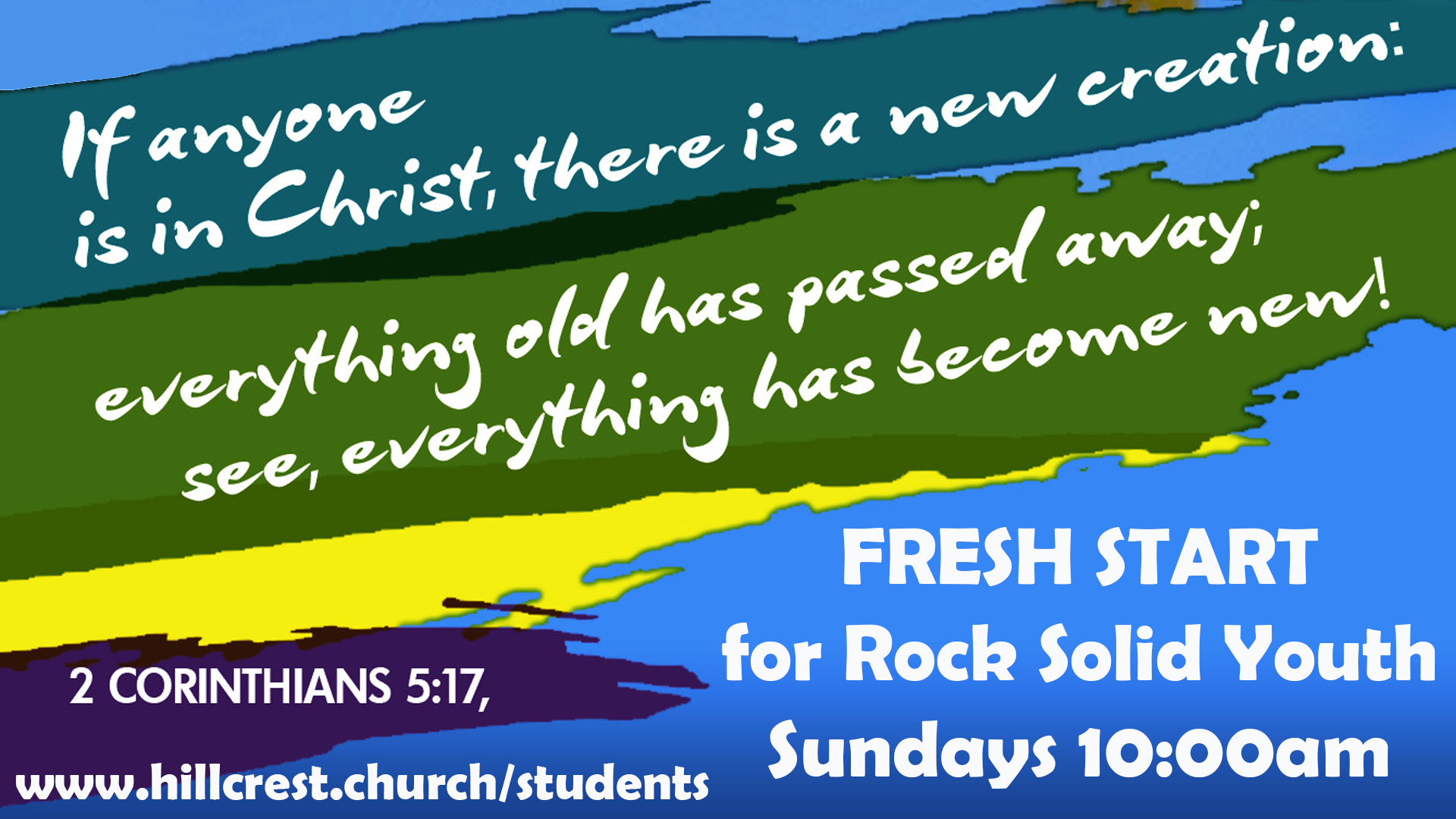 The Summit (that's what we call the 3rd Floor!!) will be transformed into a YOUTH CHURCH for a 6 week study called FRESH START, based around the scripture 2 Corinthians 5:17 "Therefore, if anyone is in Christ, he is a new creation. The old has passed away; behold, the new has come."
General Schedule:
10:00 - Meet/Greet, warm-up games, food/snacks
10:30 - Worship
11:00 - Sermon
11:30 - Breakout Discussion (from sermons; some segments on writing your testimony)
12:15 - Group Prayer
Our prayer is that God speaks to us about his presence in our lives - through hearing what the Bible teaches about Fresh Starts, personal testimonies and by learning to write our own. We encourage parents to commit to bringing your youth to all 6 weeks. We also ask youth to invite your friends. This will be a great way to see how God has impacted many lives!!!
Email John if you have any questions.