Saturday, August 24, 2019, 5:00 PM - 8:00 PM
Saturday, August 24th, 5:00pm-8:00pm
Kids Only Night: Nailed It!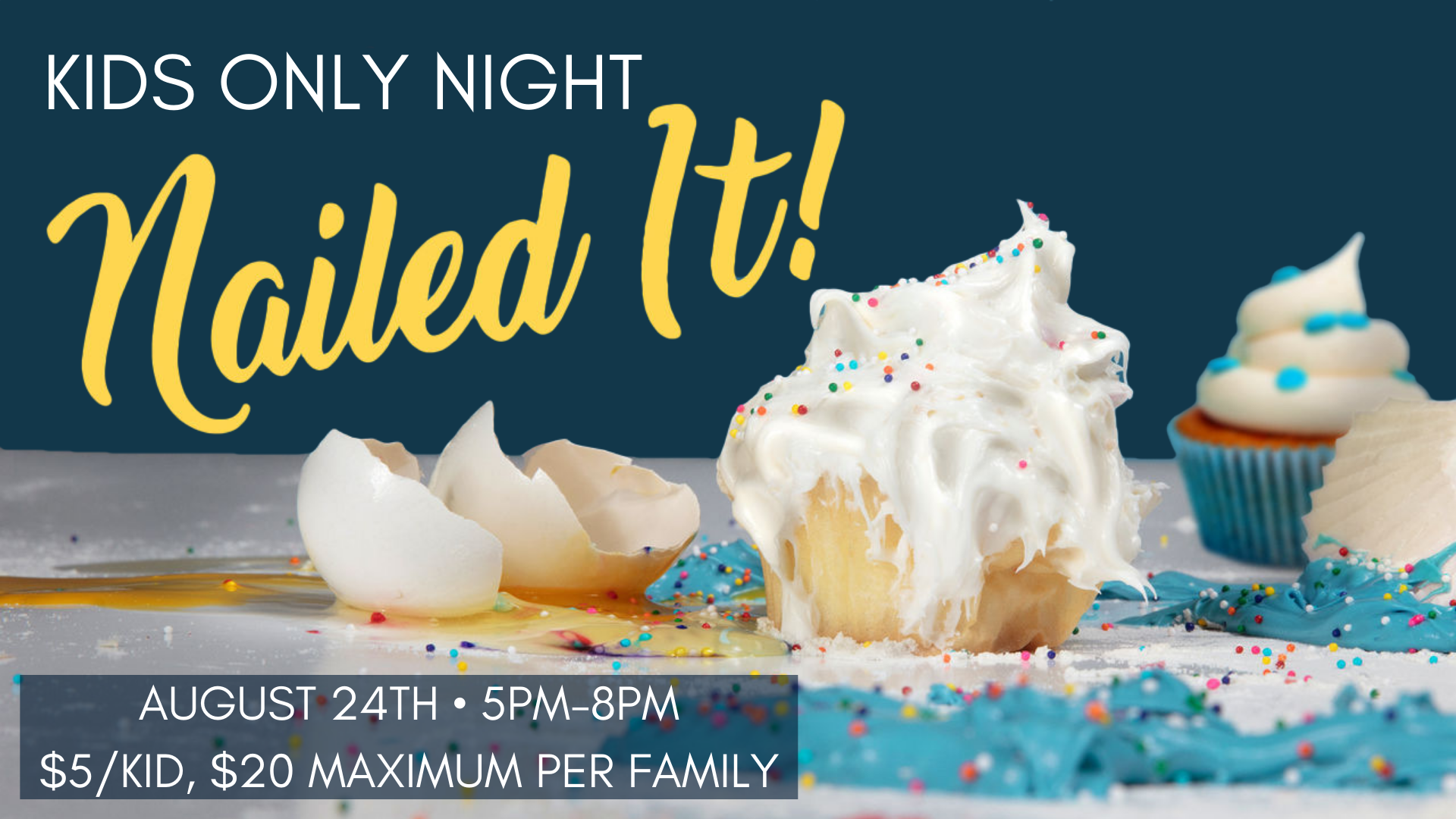 Your kids will love this hilarious night of messy cupcakes and silly treats with our own version of Nailed It! Drop off your kiddos for a night of DIY fun, dinner, and treats. Wear clothes that are OK to get a little messy in. Pillow and blankets are welcomed as we watch shows at the end of the night. Newborn through 5th grade kiddos are welcomed! $5/child, $20 max per family.