Minister of Education and Administration
Frequently Asked Questions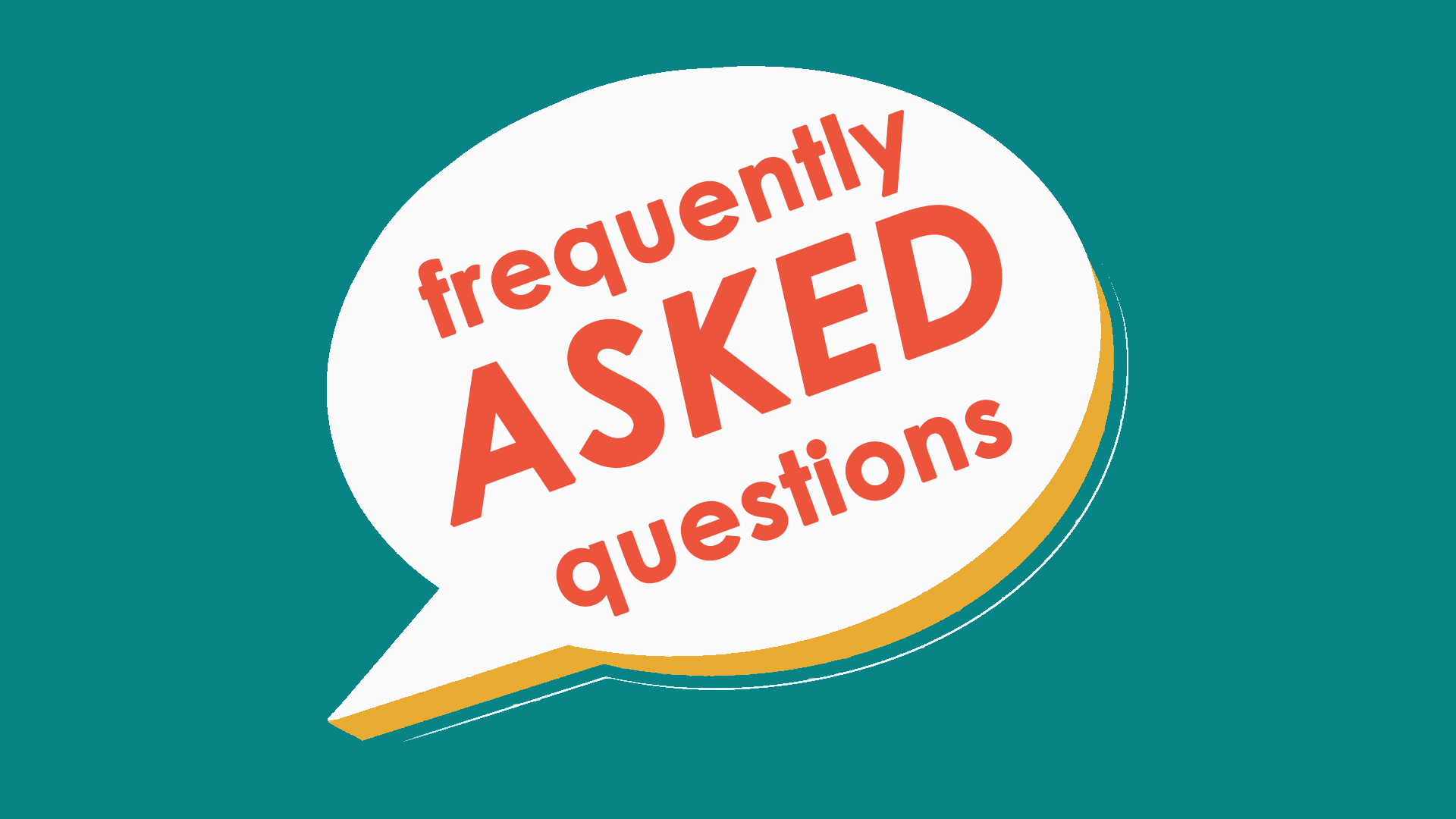 In a special called business meeting on December 19, a new ministry position was approved: Minister of Education and Administration.
Here are answers to some questions you may have.
Start Your New Year with a Great Read!
WINGS Book Review


What is a book review? It is where you come together to discuss the content of a book you have all read. Get your book soon so you can finish it by January 28th!
Click here for more info.
Sundays, thru March 10
Deacon Family Groups

These sessions give us a chance to have a conversation about the future of our church's worship ministry, which will prepare us for our music minister search. See your bulletin insert: If you are in one of these groups, please meet in Room A-161 (Adult Wing) at 11:00am instead of attending your regular LifeGroup. Not on the list? Watch for your email to learn about future meetings! Sunday, January 27th, John Alvis' and John Cameron's Deacon Family Groups meet.
Sundays, Beginning January 20, 5:15pm-6:45pm
ACTS Kids Musical Theater


High in the mountains in the impenetrable Agape Fortress, General Agape has called the mighty Agape League together to solve a crisis in Suburbiana City! Calling on the super-powered fruits of the Spirit available to every follower of Christ, these heroes must also face an enemy within their own ranks...
Sign up now!
Learn more about our Children's Ministry.
Wednesday, January 23, 6:00pm, Room A161
Quarterly Business Meeting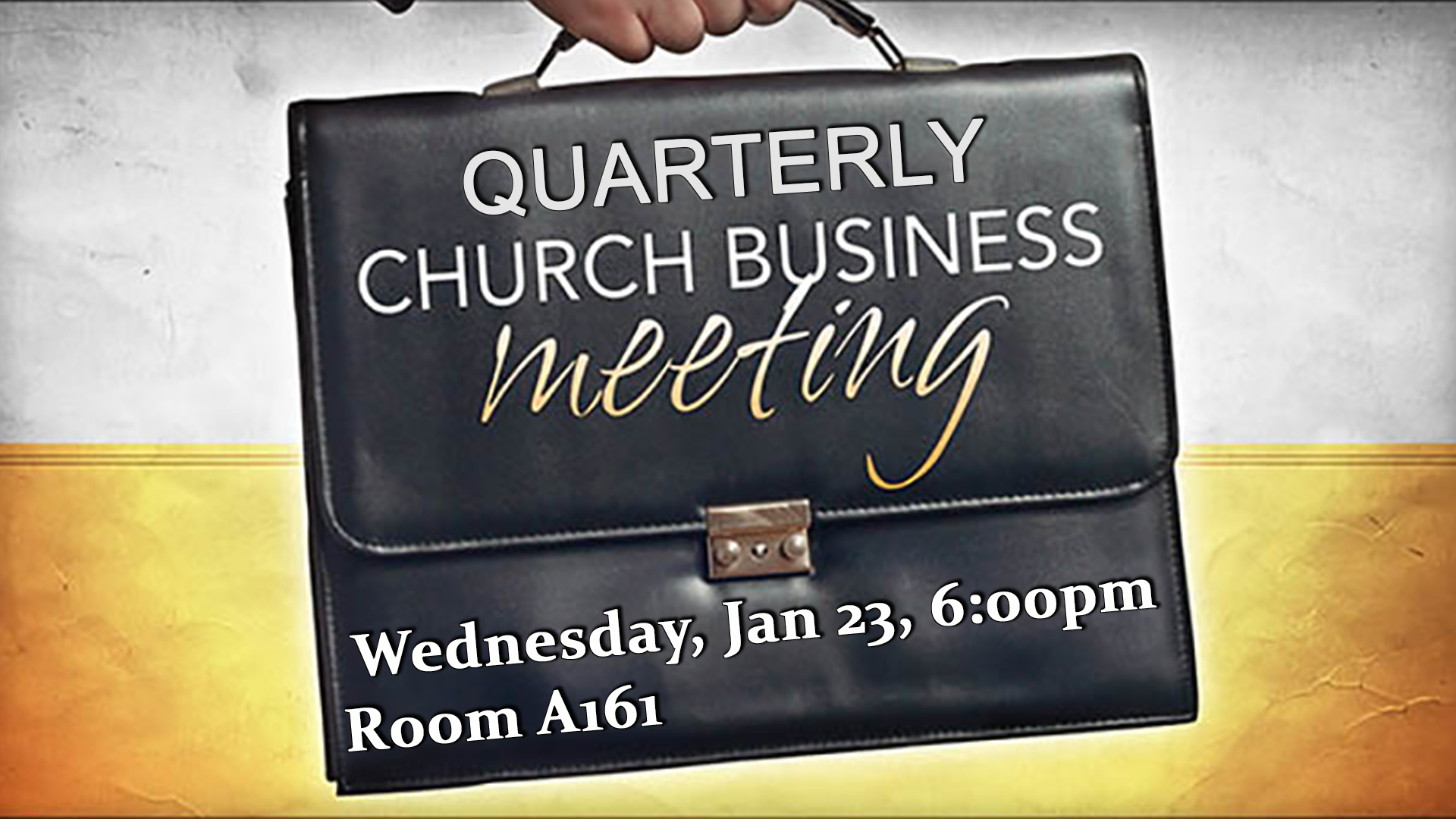 Church business is your business-get involved! Come see what's happening behind the scenes at Hillcrest.

Saturday, January 26, 5:00pm - 7:30pm, in the MPC
Family Worship & Activity Night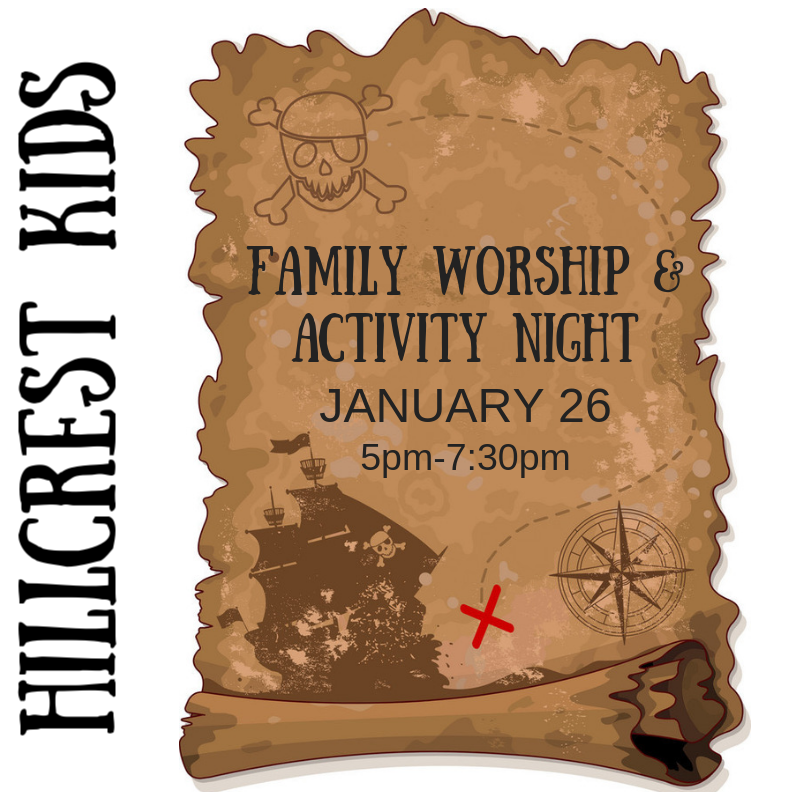 Saturday, January 26, 5:00pm-7:30pm. Join Hillcrest Kids for a night full of swashbuckling fun! Learn why Jesus is our greatest treasure, and go on a treasure hunt! This event is for the WHOLE family; so bring your crew! (friends too) Costumes encouraged, but leave the talking parrots at home. Cost $10 per family. Email to sign up.

Sunday, January 27
Lottie Moon Christmas Offering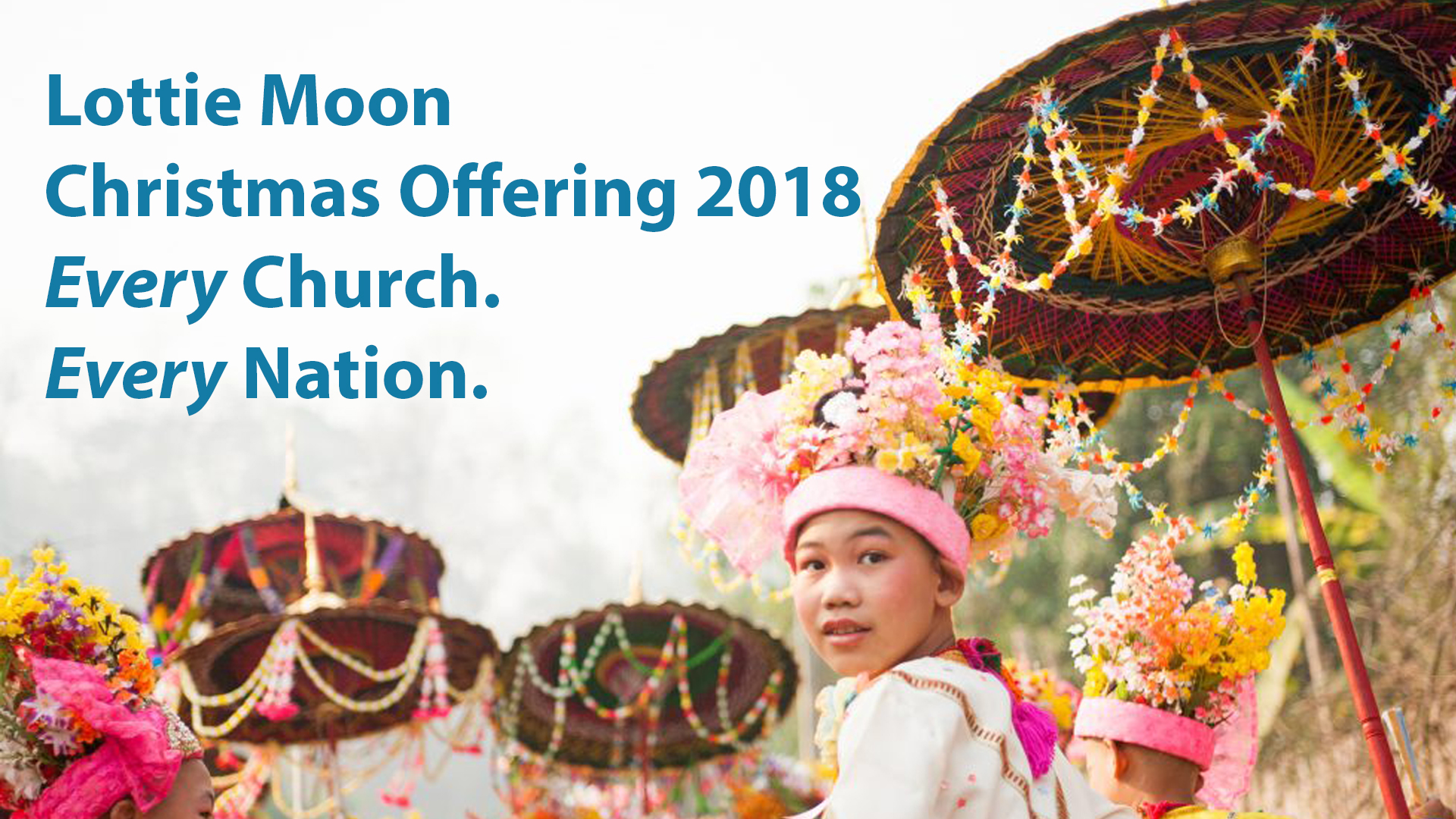 Every Church. Every Nation. It's more than a catch phrase. It's at the core of what we do at the International Mission Board. We believe every church--and every church member--has a critical role to play in bringing the gospel to the world. Your prayers and gifts transform lives! Hillcrest goal: $25,000. Give now.

Sundays, Beginning January 27, 10:00am - 12:15pm, Summit
Rock Solid Youth: Fresh Start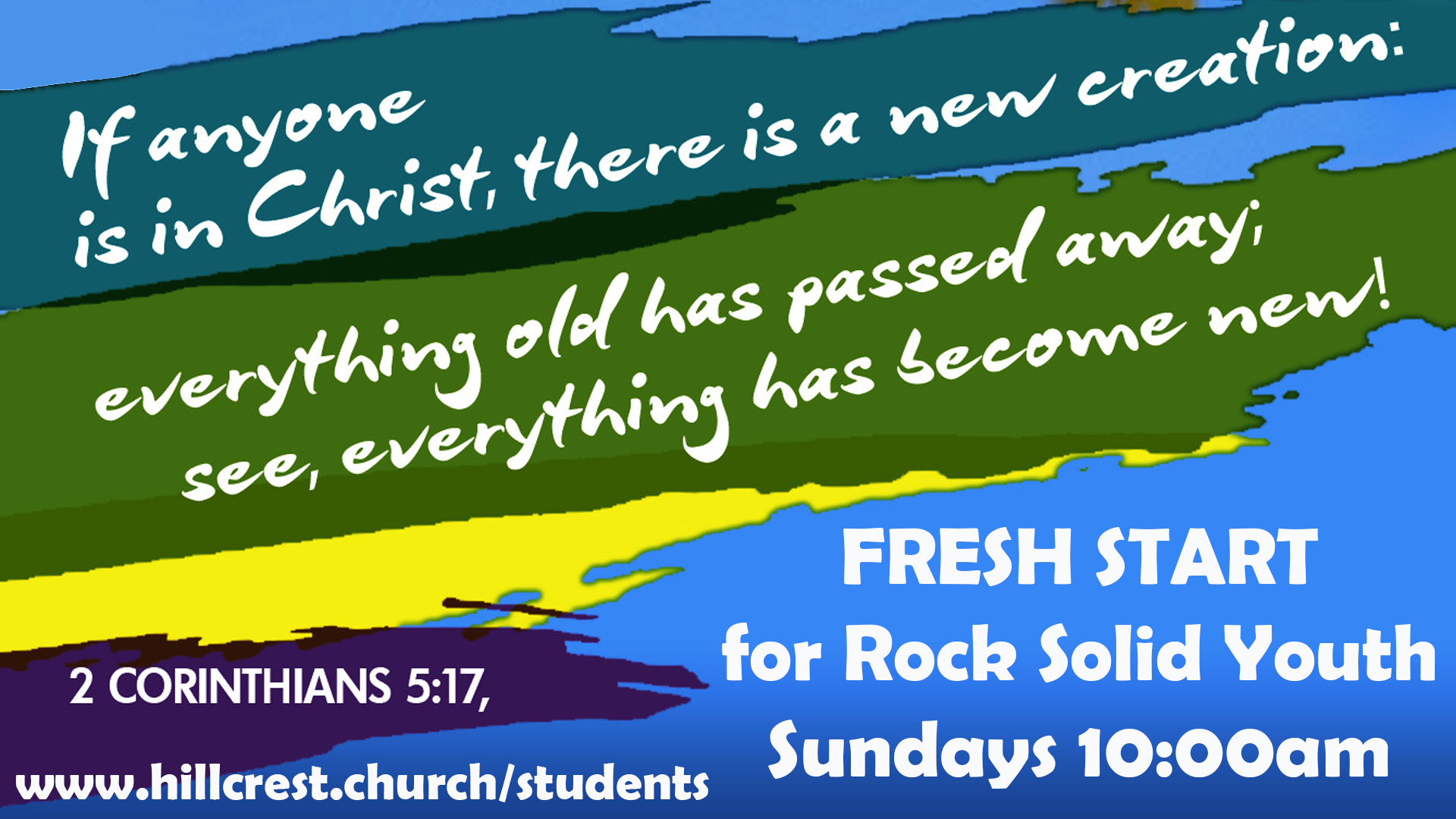 The Summit (that's what we call the 3rd Floor!!) will be transformed into a YOUTH CHURCH for a 6 week study called FRESH START, based around the scripture 2 Corinthians 5:17 "Therefore, if anyone is in Christ, he is a new creation. The old has passed away; behold, the new has come."
General Schedule:
10:00 - Meet/Greet, warm-up games, food/snacks
10:30 - Worship
11:00 - Sermon
11:30 - Breakout Discussion (from sermons; some segments on writing your testimony)
12:15 - Group Prayer
Our prayer is that God speaks to us about his presence in our lives - through hearing what the Bible teaches about Fresh Starts, personal testimonies and by learning to write our own. We encourage parents to commit to bringing your youth to all 6 weeks. We also ask youth to invite your friends. This will be a great way to see how God has impacted many lives!!!
Find out more about our Student Ministry.


Wednesday, February 6, 6:00pm - 7:00pm, Fellowship Center
Discover Hillcrest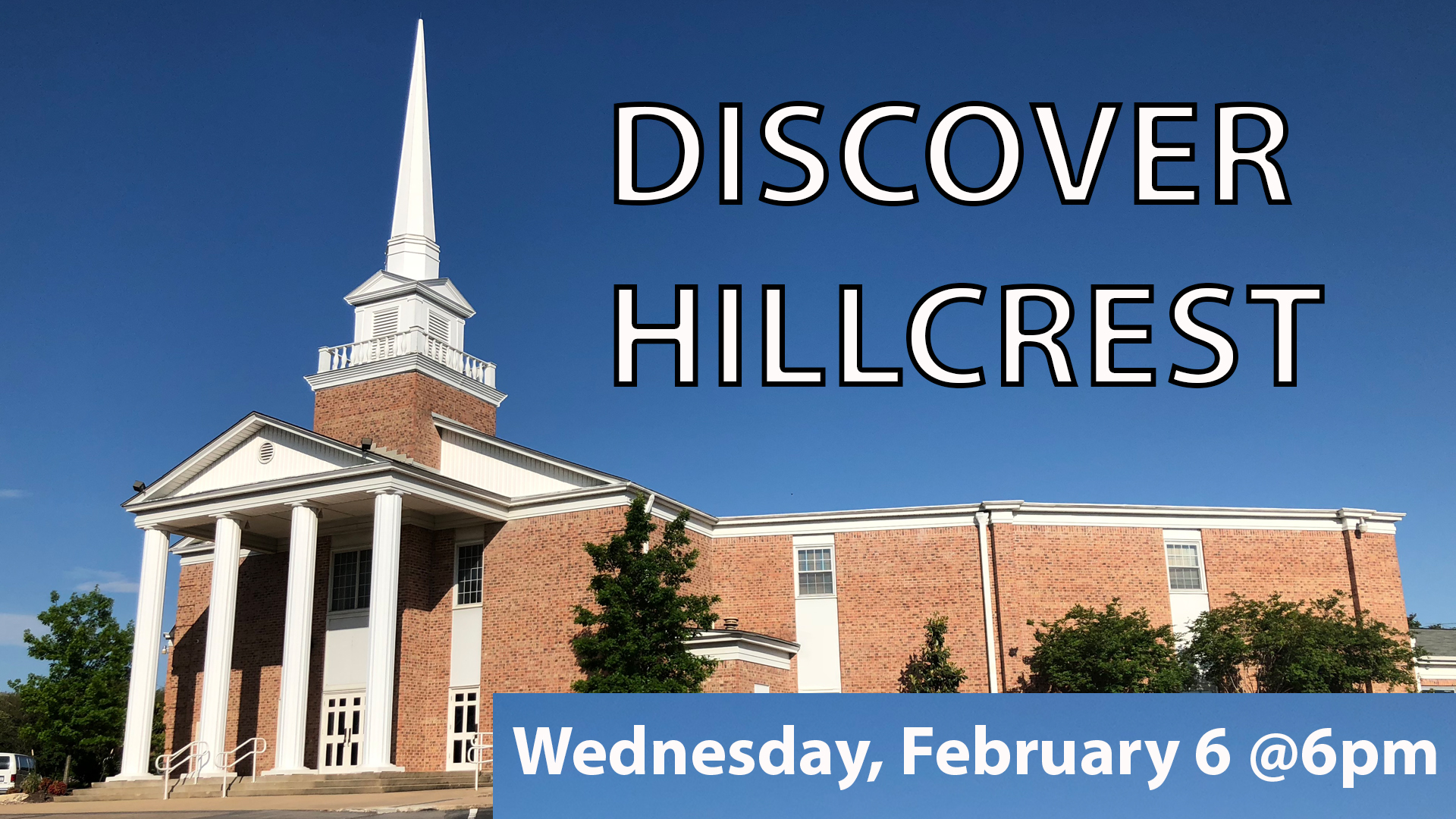 Are you interested in joining Hillcrest, or do you just want to learn more about it? Pastor Tom is holding his "Discover Hillcrest" class on Wednesday, February 6. This one-hour class takes place in the Fellowship Center located in the Adult Wing near the "Steck 3" entrance, near the MPC and the kitchen. An RSVP is not required but it is encouraged. Also, if you register for the class, supper's on us! Wednesday night supper is served from 5:00-6:00 in the MPC.
If you plan to join us for supper, please RSVP here.
Hope to see you there!

February 10
H.I.L.L. Classes Begin
Saturday, February 16, 6:00pm-8:00pm, Fellowship Center
WINGS Six Soul Sisters Potluck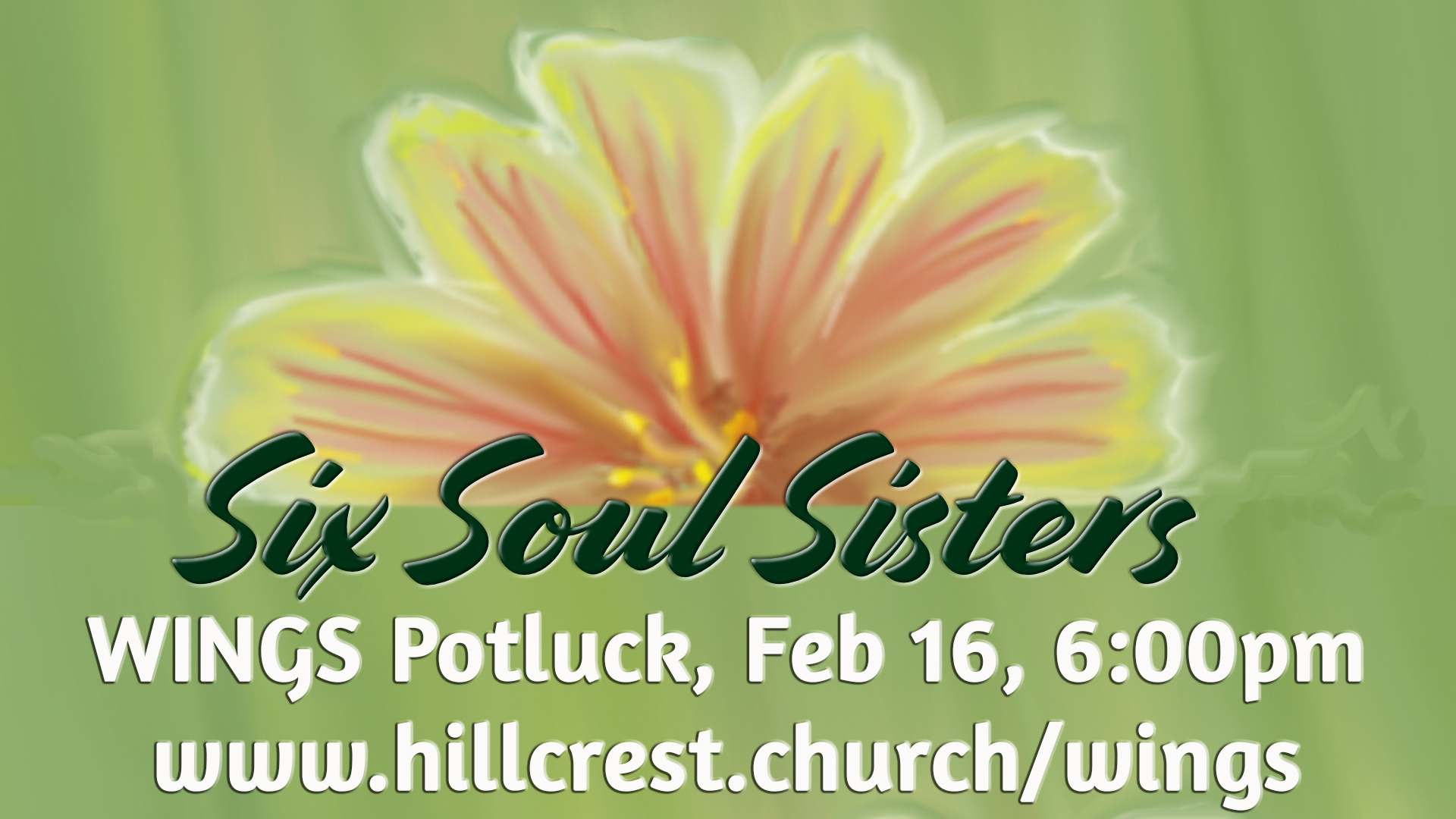 Click here for more info.