Welcome to Hillcrest Kids!
At Hillcrest Kids we welcome all children and give them a safe place to belong and build a relationship with Jesus, to learn to serve others, to create lasting friendships, and to go share God's love with the world.
"Therefore go and make disciples of all nations, baptizing them in the name of the Father and of the Son and of the Holy Spirit, and teaching them to obey everything I have commanded you. And surely I am with you always, to the very end of the age."
Matthew 28:19-29 NIV
For more information on any of these programs, please contact our Karen Oden.
Special Online Events:
Easter Story Time
Daily, April 1-13, 6:00pm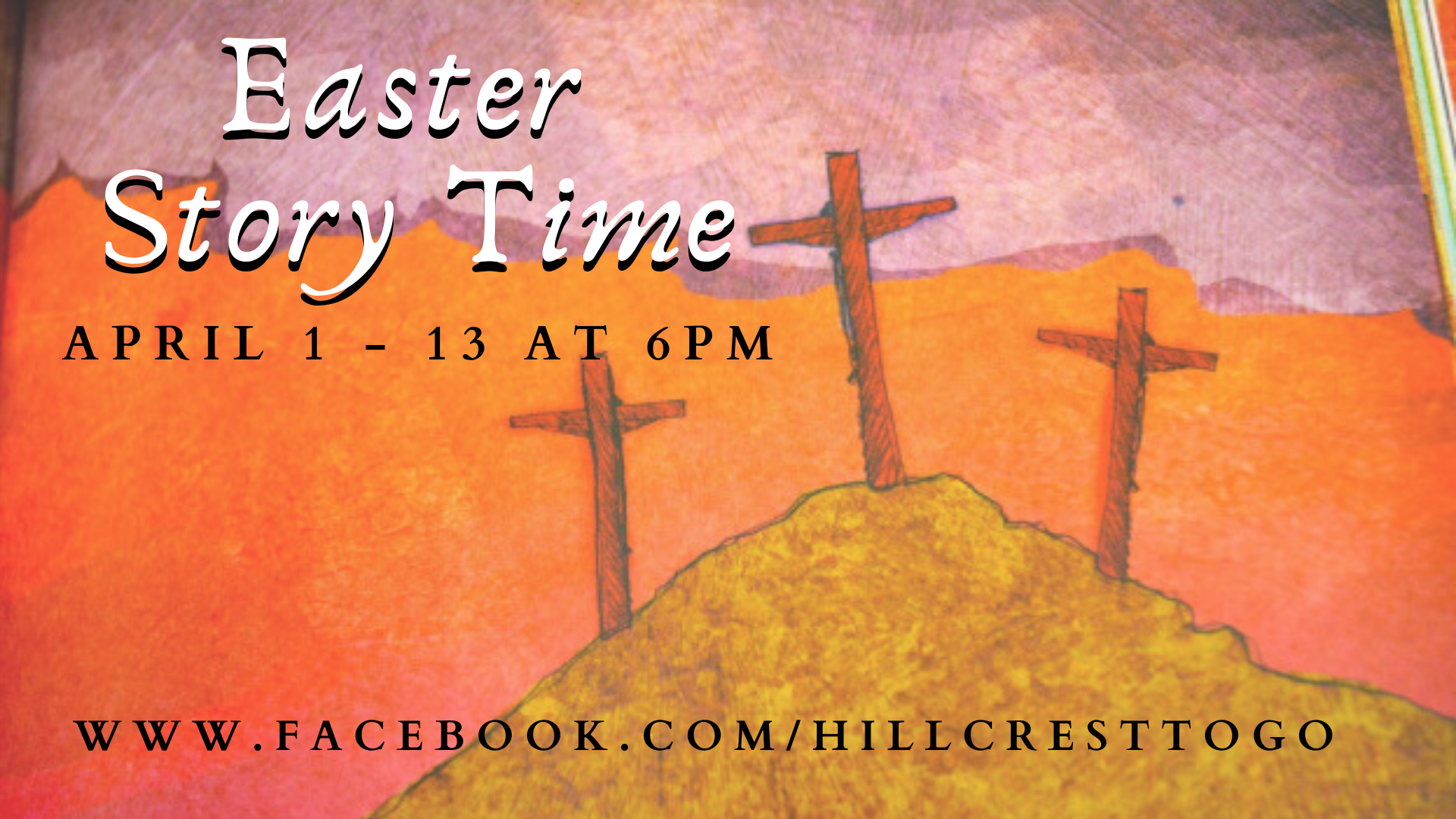 As you prepare to celebrate Easter in your homes, we want to bring you a time of family worship and reflection each night. Join Karen Oden, our Children's Minister, April 1-13 at 6pm as she reads from The Jesus Storybook Bible by Sally Lloyd-Jones on Facebook Live. No matter your age, you'll fall in love with this storybook and how beautifully it portrays "God's never stopping, never giving up, unbreaking, always and forever Love."
Kids Church Live Stream!
Thursdays at 4:00pm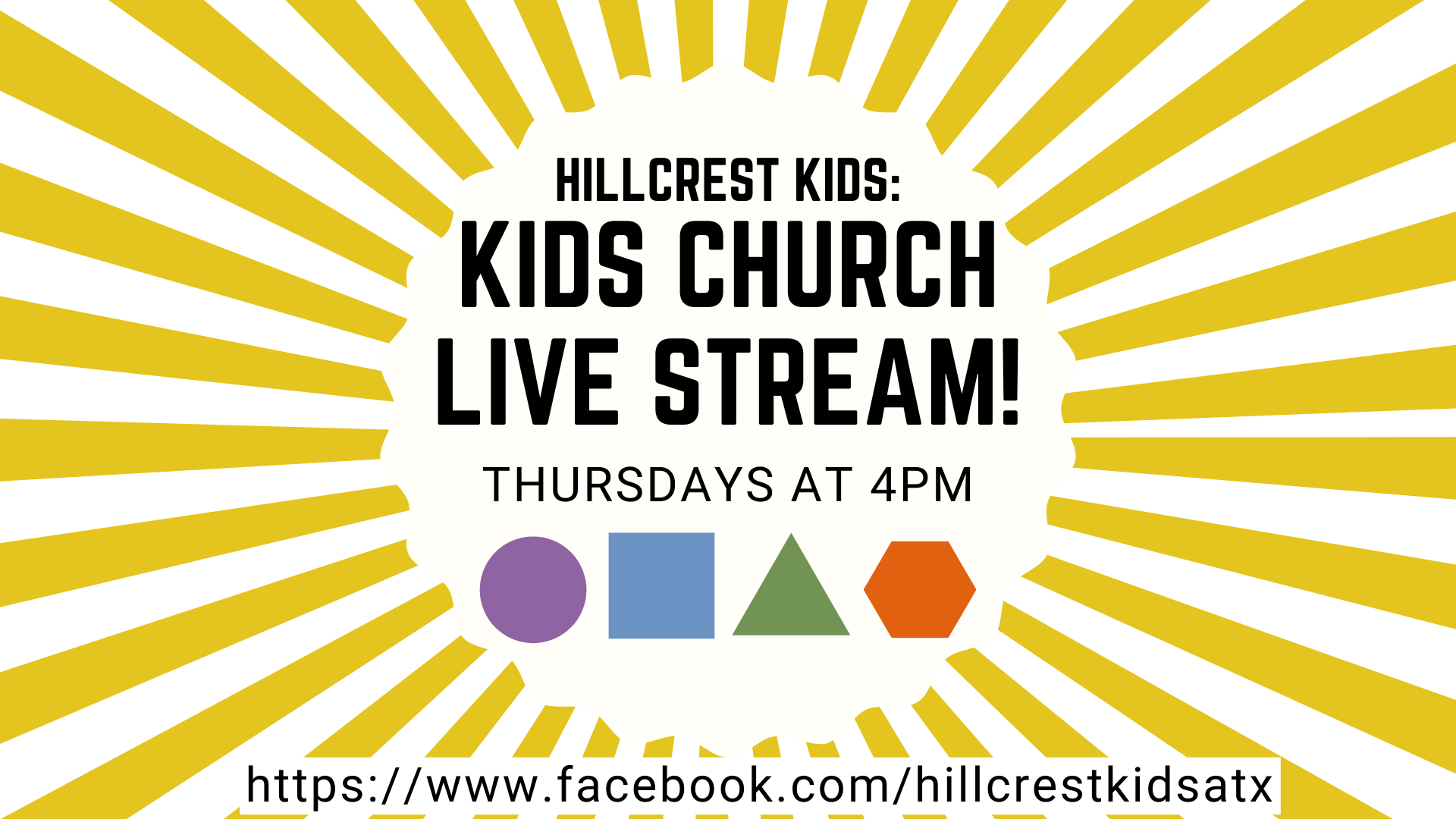 Join us online for our Kid's Church Live Stream! This will be streamed from our Hillcrest Kids public page each Thursday at 4:00 p.m. Ms. Karen is continuing to teach our lessons about Jesus with The Gospel Project curriculum we've been using, hosting interactive games, and providing activity sheets and tools to continue your Bible studies at home! Our Kid's Church is perfect for the whole family to worship together midweek--whether your little one is in Pre-K or your oldest is in fifth grade!

Digital Dinners!
Tuesdays at 5:00pm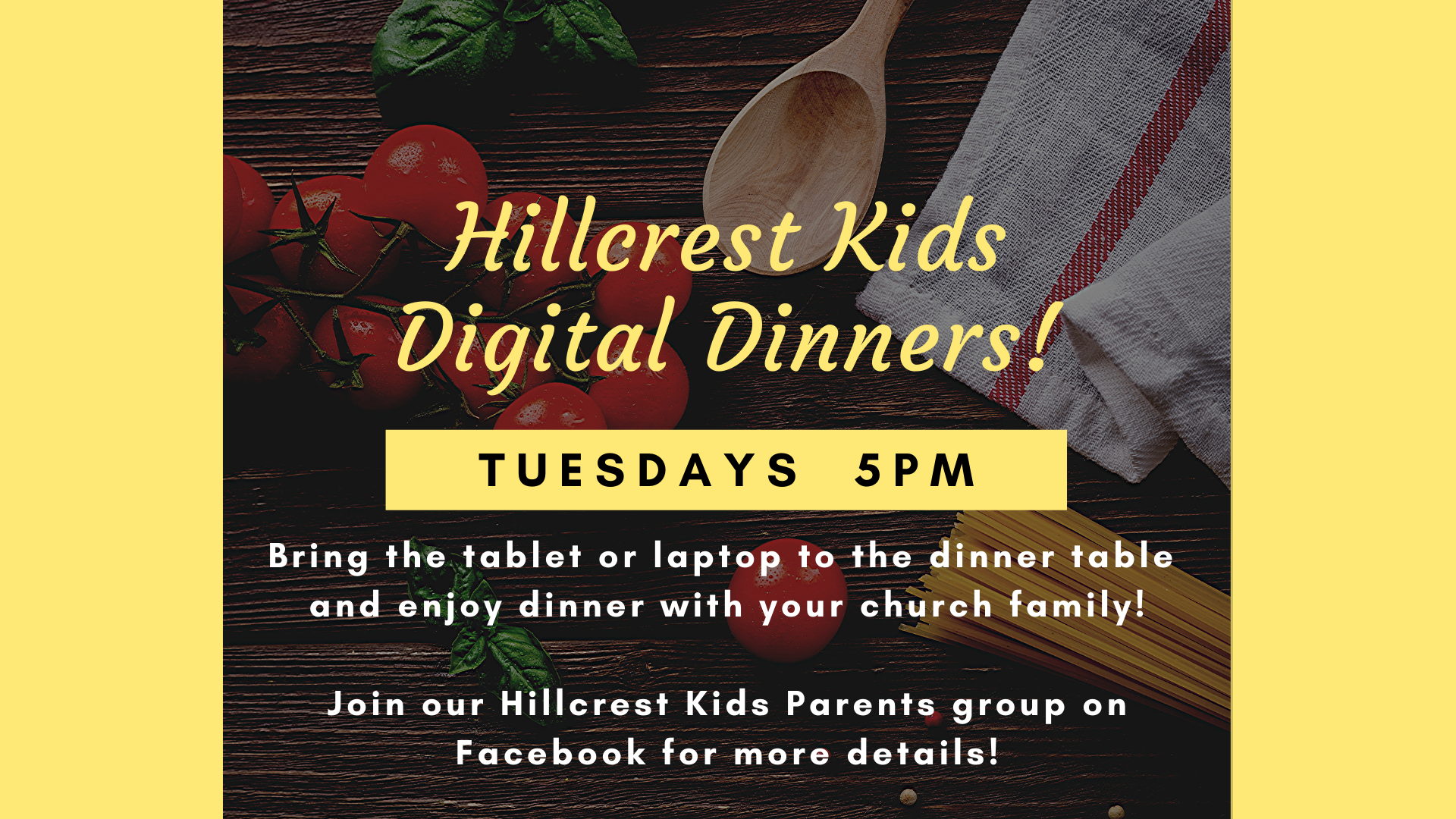 Join Hillcrest Kids for a Digital Dinner on Tuesday nights! Join us at 5:00 p.m. for a Zoom call with your family and get ready for fun! We'll play games, catch up, and enjoy a time of community together. Join our private Hillcrest Kids Parent's Page to gain access to the Zoom call.
What's For Dinner Challenge

Our "What's For Dinner Challenge" is still going! What have your favorite activities been? Have you learned anything about your family that you didn't know before? Send photos of your family sitting around the dinner table and we'll feature your photos during our streaming service!
Open to our preschool, elementary, middle school, and high school families!
Email your photos to Karen Oden to join in on the fun.

What's For Dinner Challenge workbook
Sign up today to participate in the challenge!