Welcome to Hillcrest Kids!
At Hillcrest Kids we welcome all children and give them a safe place to belong and build a relationship with Jesus, to learn to serve others, to create lasting friendships, and to go share God's love with the world.
"Therefore go and make disciples of all nations, baptizing them in the name of the Father and of the Son and of the Holy Spirit, and teaching them to obey everything I have commanded you. And surely I am with you always, to the very end of the age."
Matthew 28:19-29 NIV
For more information on any of these programs, please contact our Karen Oden.
Special Online Events:
Story Time with Ms. Karen
Mondays at 7:00pm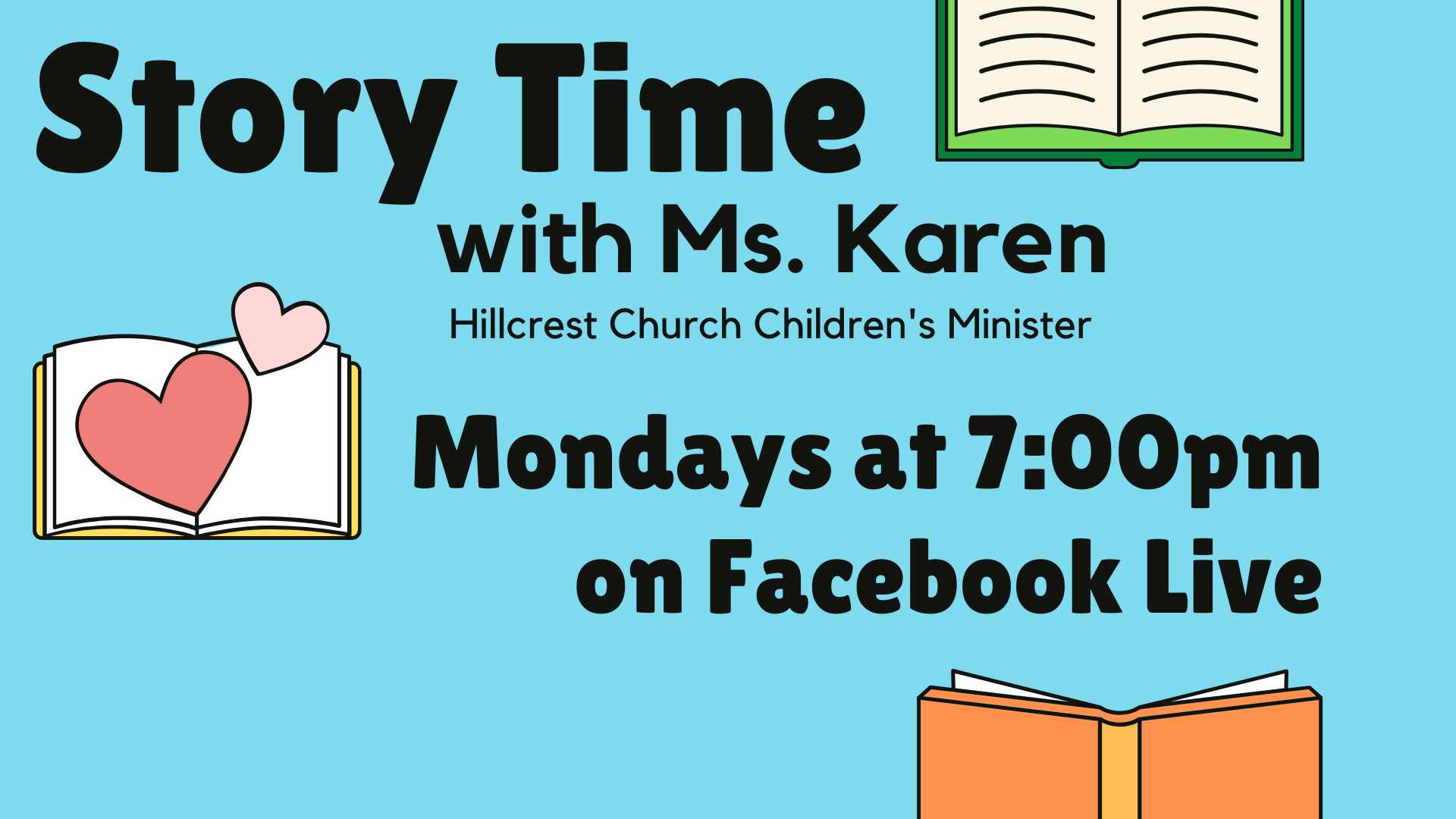 Join Ms. Karen Mondays at 7:00pm for a weekly story! We'll be reading different storybooks each weeks to bring some love and encouragement to your family during this time of social distancing. Have a book you'd like to read? Let Ms. Karen know, maybe we'll pick your favorite book next!
Hillcrest Facebook Page
Kids Church Live Stream!
Thursdays at 4:00pm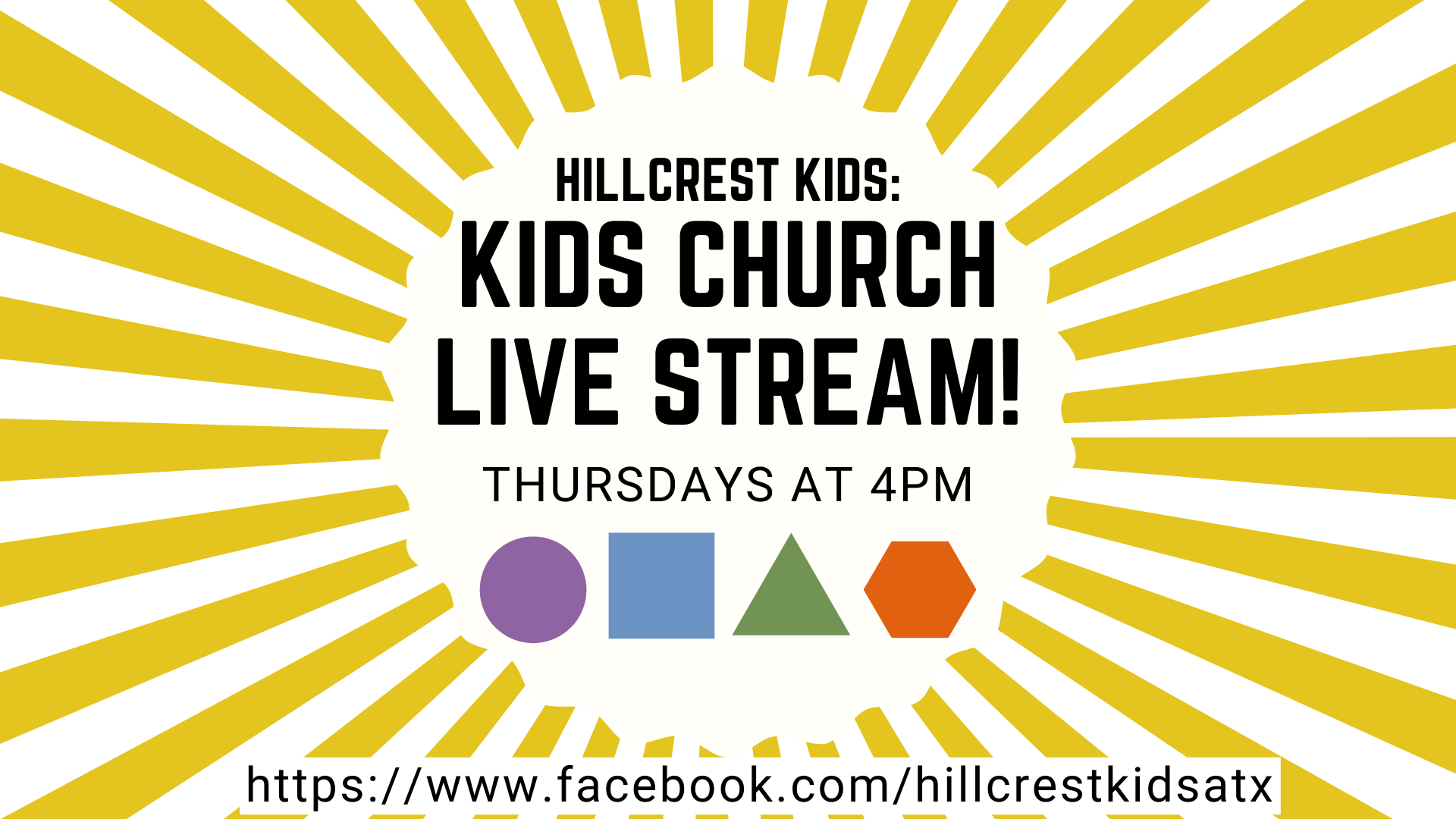 Join us online for our Kid's Church Live Stream! This will be streamed from our Hillcrest Kids public page each Thursday at 4:00 p.m. Ms. Karen is continuing to teach our lessons about Jesus with The Gospel Project curriculum we've been using, hosting interactive games, and providing activity sheets and tools to continue your Bible studies at home! Our Kid's Church is perfect for the whole family to worship together midweek--whether your little one is in Pre-K or your oldest is in fifth grade!

Digital Dinners!
Tuesdays at 5:00pm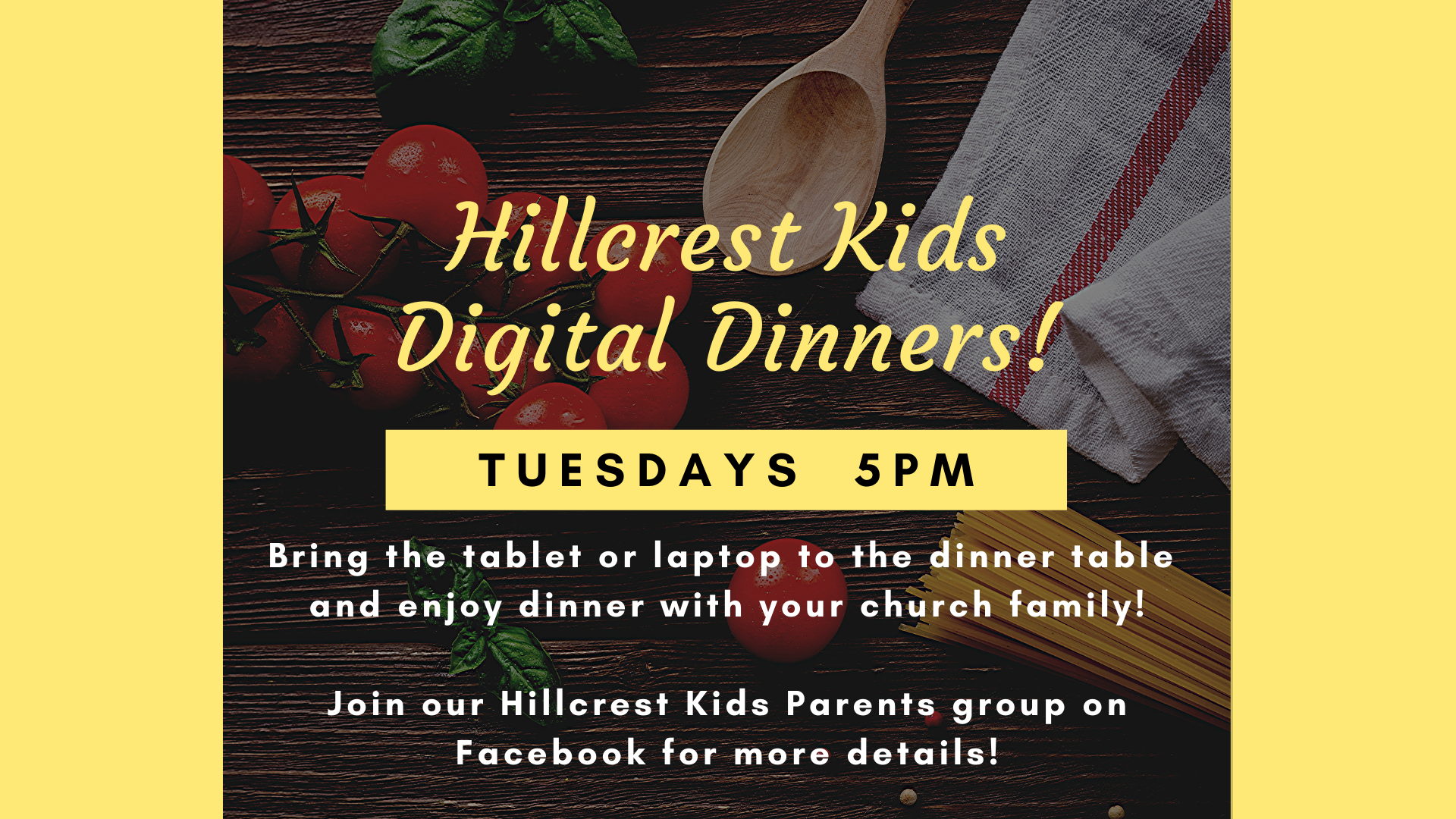 Join Hillcrest Kids for a Digital Dinner on Tuesday nights! Join us at 5:00 p.m. for a Zoom call with your family and get ready for fun! We'll play games, catch up, and enjoy a time of community together. Join our private Hillcrest Kids Parent's Page to gain access to the Zoom call.